PATIOS AND VERANDAHS TO HELP YOU CREATE YOUR IDEAL OUTDOOR SPACE
Allow the Signature Outdoor Living team to give you extra space to enjoy time entertaining with your family and friends, we have a wide range of Sunshine Coast patios and verandahs to choose from. From our standard selection right through to something more custom that matches the rest of your home or perhaps your renovation vision. Our team can help you with as much or as little as you need. From a custom patio build and organising approvals right through to supplying one of our DIY patio kits.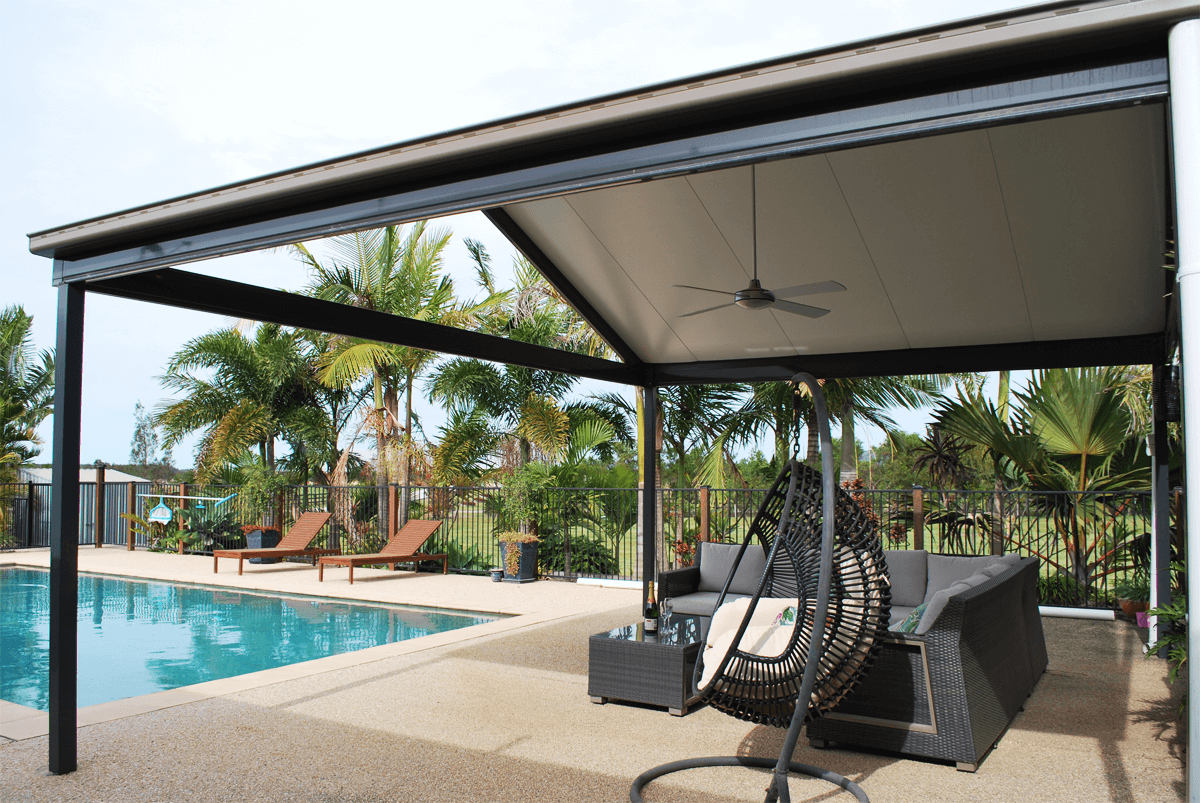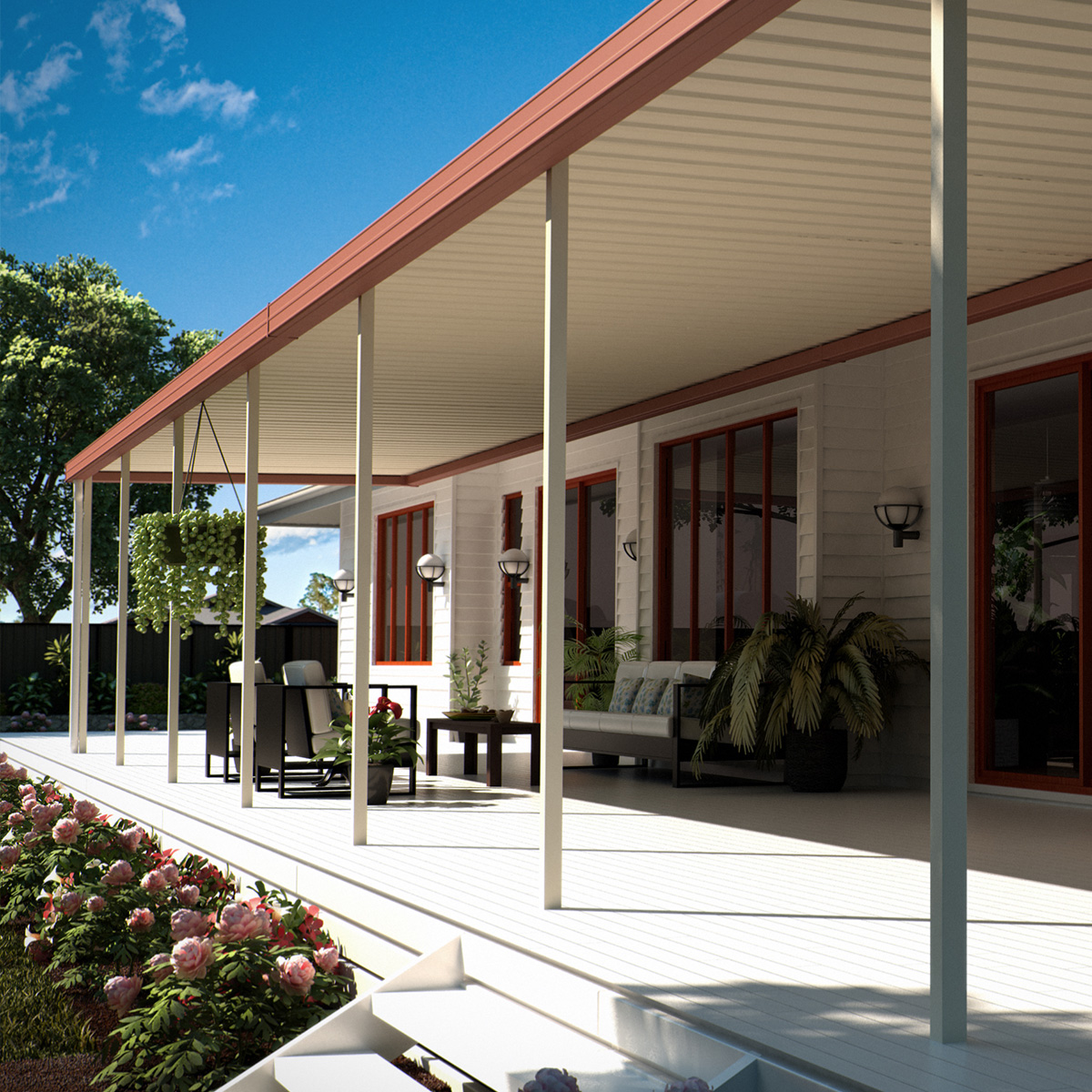 SKILLION
The skillion is a versatile and flexible style that is strong, durable and the easiest to install.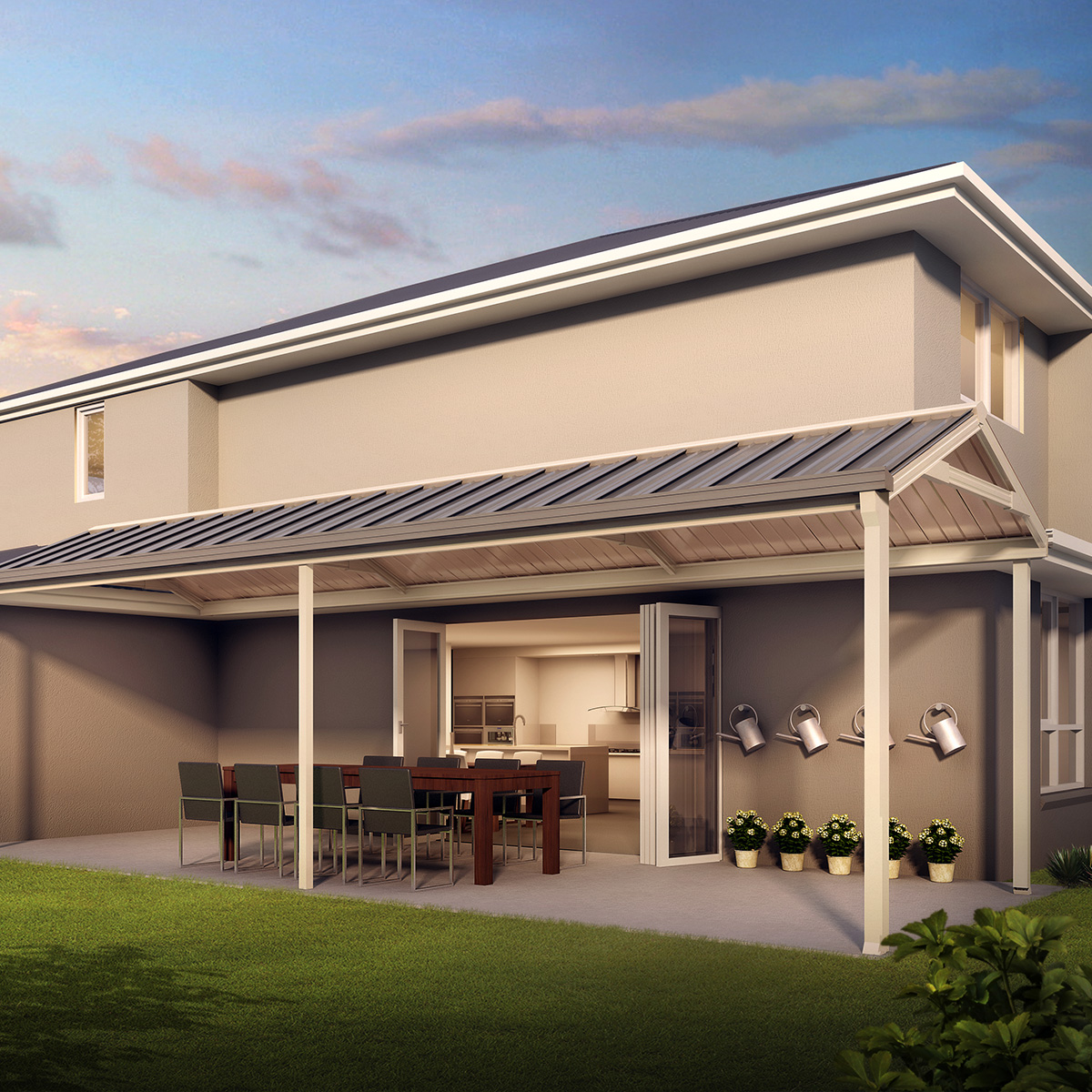 PITCHED
With a wide range of design possibilities, a pitched roof gives a spacious feel.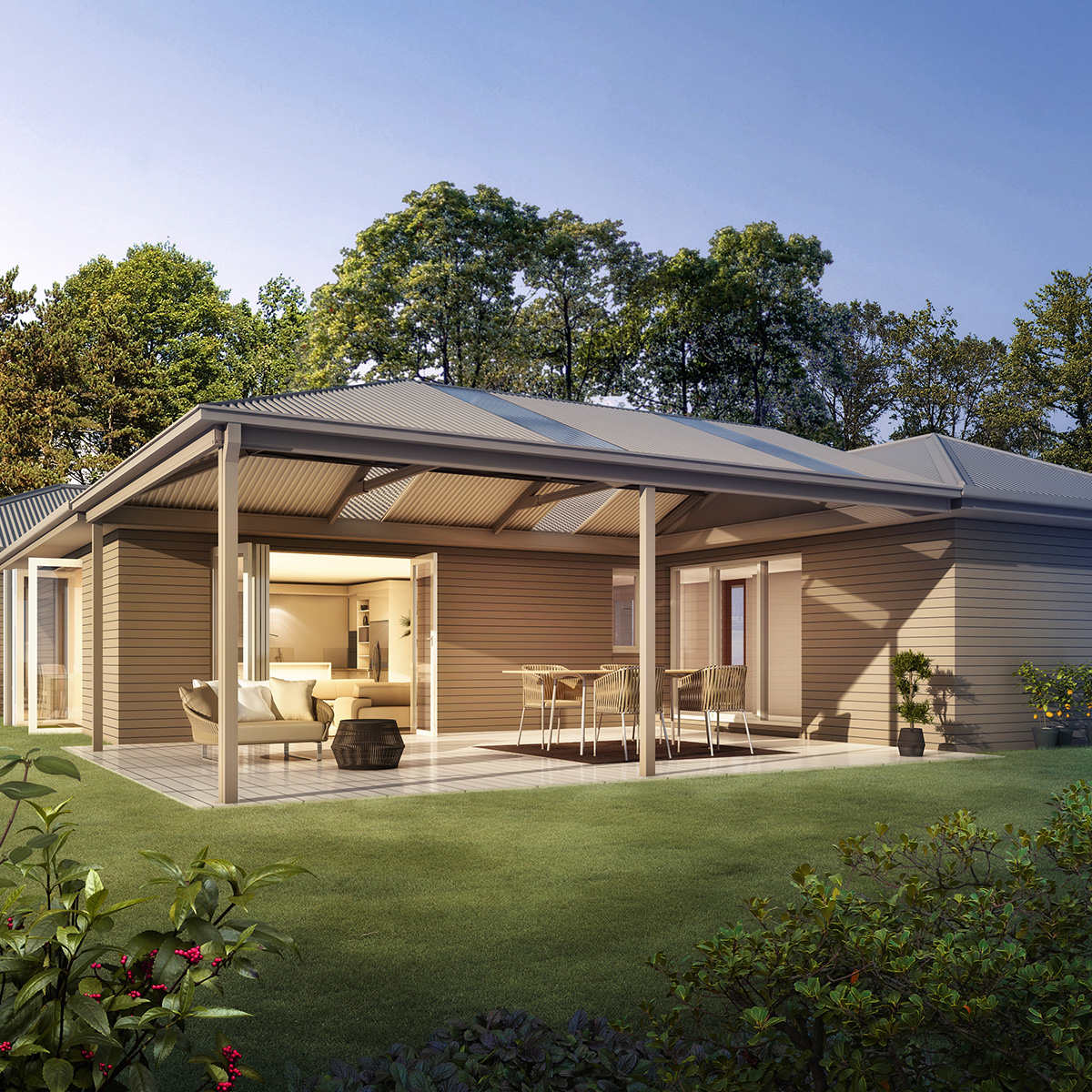 HIPPED
With a roof line that is more enclosed, hips allow for the feel of an outdoor room.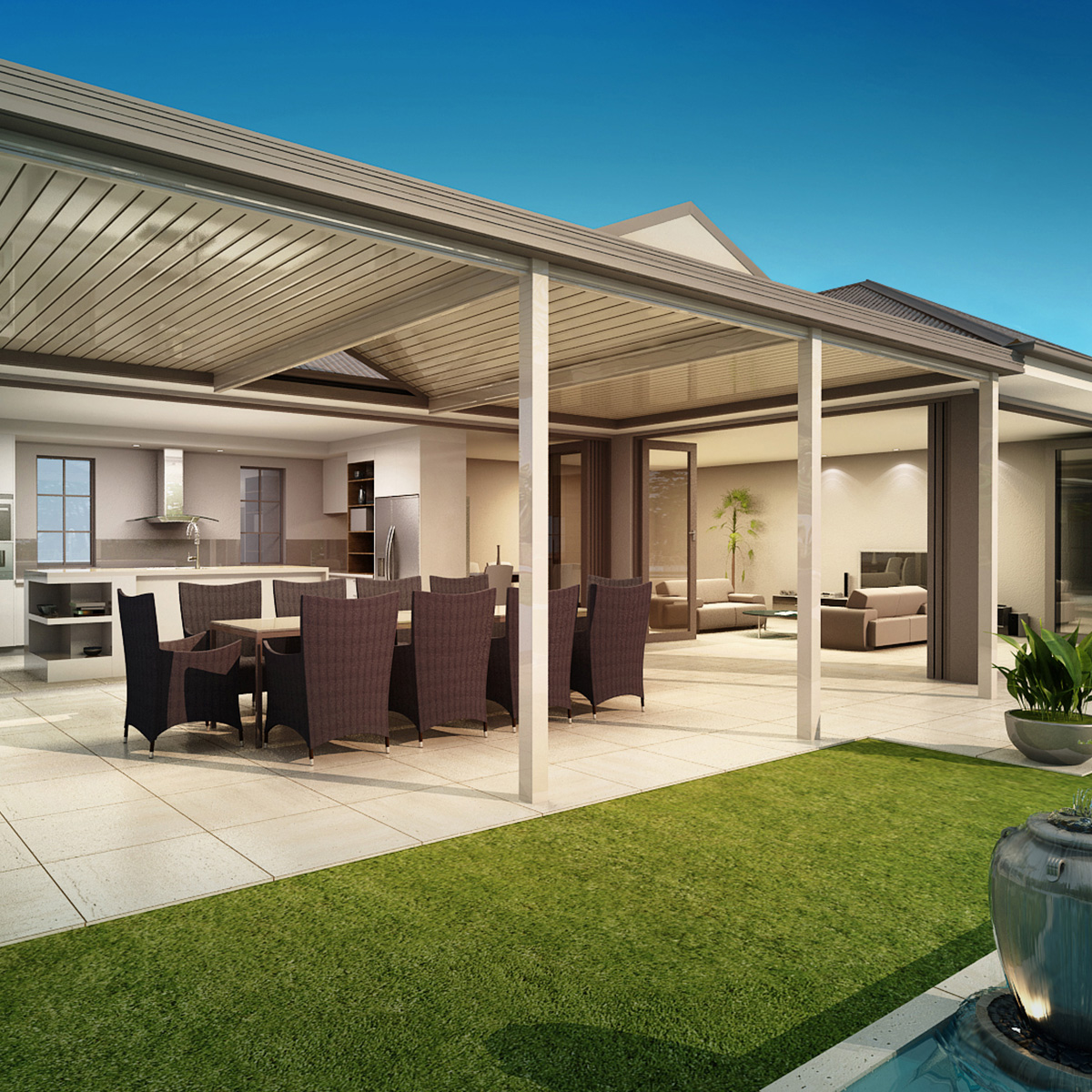 DESIGNER
If you're looking for a unique mix of elements our Designer Gable Insert can be custom designed and built.
Using 100% Australian-made COLORBOND® steel to build quality verandahs, patios and carports
Work with Signature Outdoor Living when building your next patio, verandah or pergola to be sure you're getting the trusted quality that comes from our workmanship and service, in addition to using Australia's leading manufacturer of steel building products, with over 150 years experience.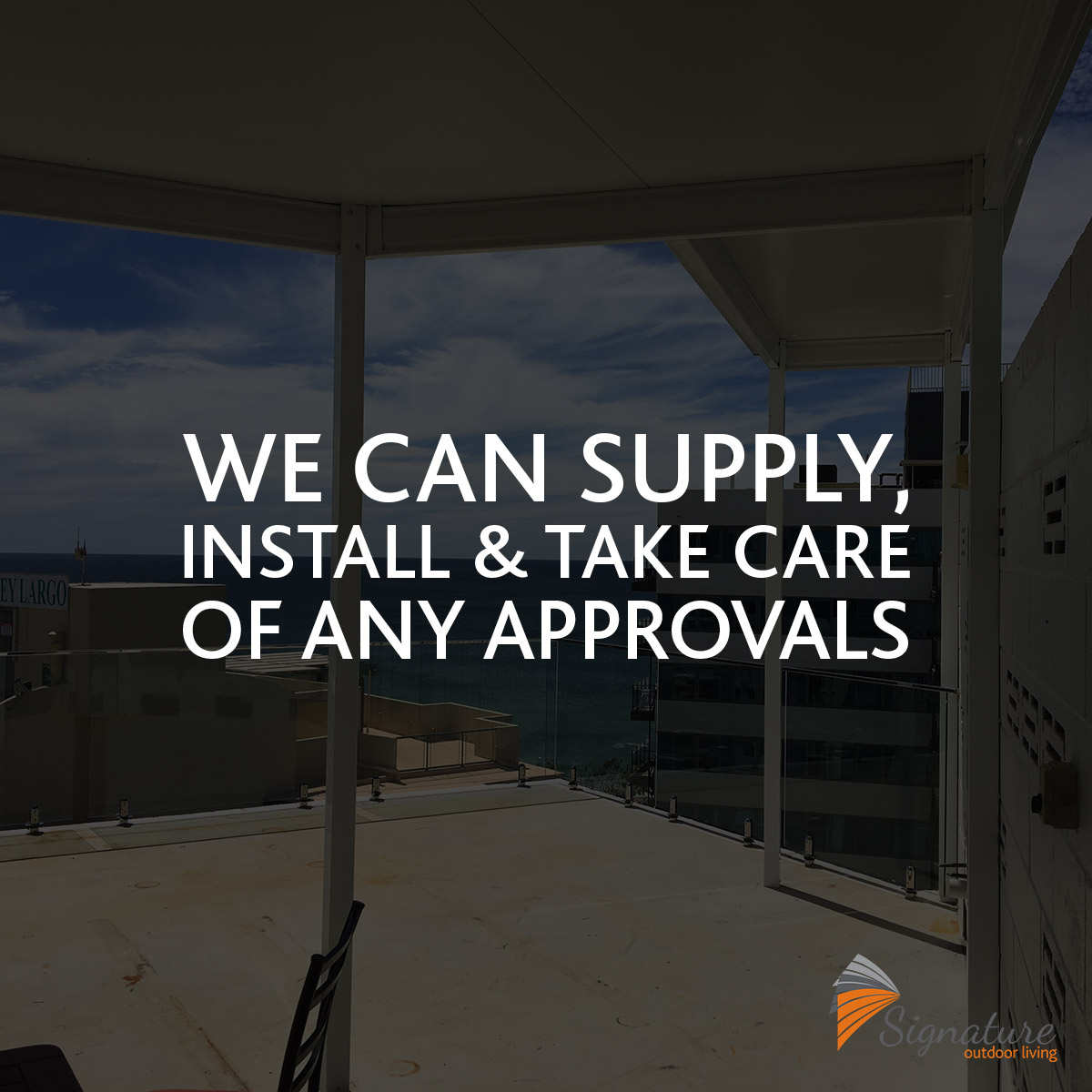 Supply and Install or DIY, we have a solution to fit your needs and budget
Have the know-how to build your patio, verandah and pergola but just need the materials? We can arrange the right DIY Patio Kit and have it delivered to your door.
Contact us for an obligation free quote and let us know how we can help.
CLICK FOR A FREE QUOTE
DIY KIT ONLINE STORE